1.5T – 5T DHL Range Mulcher
The DHL Series is built for all Mini Excavator from 1.5 to 5t. and comes without a CASE Drain.
All DHL machines come with Belt driven Rotors and Drainless Gear Pump. Ideal for small Excavtor owners who want to use a mulcher but don't have a case drain.  All models come with a flow regulator valve, which allows this unit to be used on different models with different flow specs.
Equipment with # heavy flail hammers, which weigh 4lbs, this machine can mulch Brush and Regrowth up to 3 inches in diameter.
The mechanical door can be opened without tools and adjusted into 4 positions.
DHL Mulcher come with a blank base plate and earlets without pins.
31''/ 35''  332lbs  6gpm-12gpm 2500psi – 2850psi  2 belts    110mm Rotor diameter 8 hammers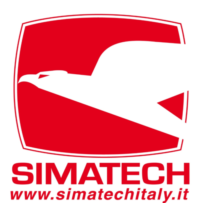 Description
Standard Equipped all models
Hydraulic hoses without couplers
Front door / mechanically
Adjustable skids
Hitch plate and brackets without pins
Front chains and rear chain guards
Group 2 or 3 Casappa Motor ( depending on flow value )
Anti cavitation valve
Counter blade
Smooth 4lbs hammers
3 spare hammers
Options:
Selection between rear roller or chain guard.
Technical Data :
| | | |
| --- | --- | --- |
| Model | DHL 80 | DHL 95 |
| Working Width | 31 | 35 |
| Total Width | 39 | 43 |
| Lbs | 352 | 396 |
| Casappa Gear Motor | 14-16cc | |
| Casappa Gear Motor | | 27cc |
| Excavator Weight – tonne | 1.5-3 | 3-5 |
| Flow Rate L/Min | 22-35 | 25-40 |
| Bar (Pressure) | 180-200 | 180-200 |
| Tool Type – BRV 008 | 1.2 kg | 1.2 kg |
| Rotor Size – diameter | 11 | 11 |
| Tools | 8 | 10 |
| Anti-cavitation Valve | y | y |
| Flow valve regulator | option | option |
| Belts | 2 | 2 |
| Hoses | 2 | 2 |
| Front & Rear Chains | y | y |
| Adjustable Skids | y | y |
| Max Shredding | 60+ | 85+ |
| Counter Blades | y | y |
| Hitch | flat pack | flat pack |