SIMATECH DHP 105
Excavator Mulcher 5.5 to 10t  Flail Hammer
The Simatech Heavy Duty Flail Hammer DHP 105 comes with Toothed forged hammers with a weight of approx. 4lbs , this allow you to mulch heavy Brush and standing material up to 6 inches.
All DHP units come with heavy side skids and mechanical front door and rear chain guard.
Flat Base plate for your mounting bracket.
Driven via BELT drive and with Cassapa Group 3 Motor with internal drain valve and a flow requirement from 9gpm to 15gpm. Anti cavitation valve and flow regulator valve comes standard with the head.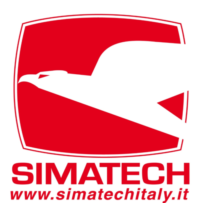 Description
Standard Equipment
Gear Motor without case drain Cassapa Gr.3
Anti cavitation Valve and Flow regulating valve
Front Door – Mechanical with 4 positions
Plain – Flat mounting plate
2m hoses without couplers
Rear chain guard
Front chain guard
Side skids – height adjustable
Options.
Rear roller on request
Oscillating link
Smooth hammers